Pet Insurance
Designed to make life easy for both you and your pet.
Highest coverage on the market
Highest compensation

Covers veterinary costs up to SEK 160,000, including treatments, medicine and hidden faults.

Unlimited veterinary calls

For advice and digital care, directly via the Hedvig app. An annual health check-up of your pet is also included.

Safe to switch

When you switch to us from an equivalent insurance, your pet is covered from day one, without waiting period.
Five star service
Digital veterinary calls with FirstVet, direct settlement at vet clinics and easy claims reporting in the app.
How we help you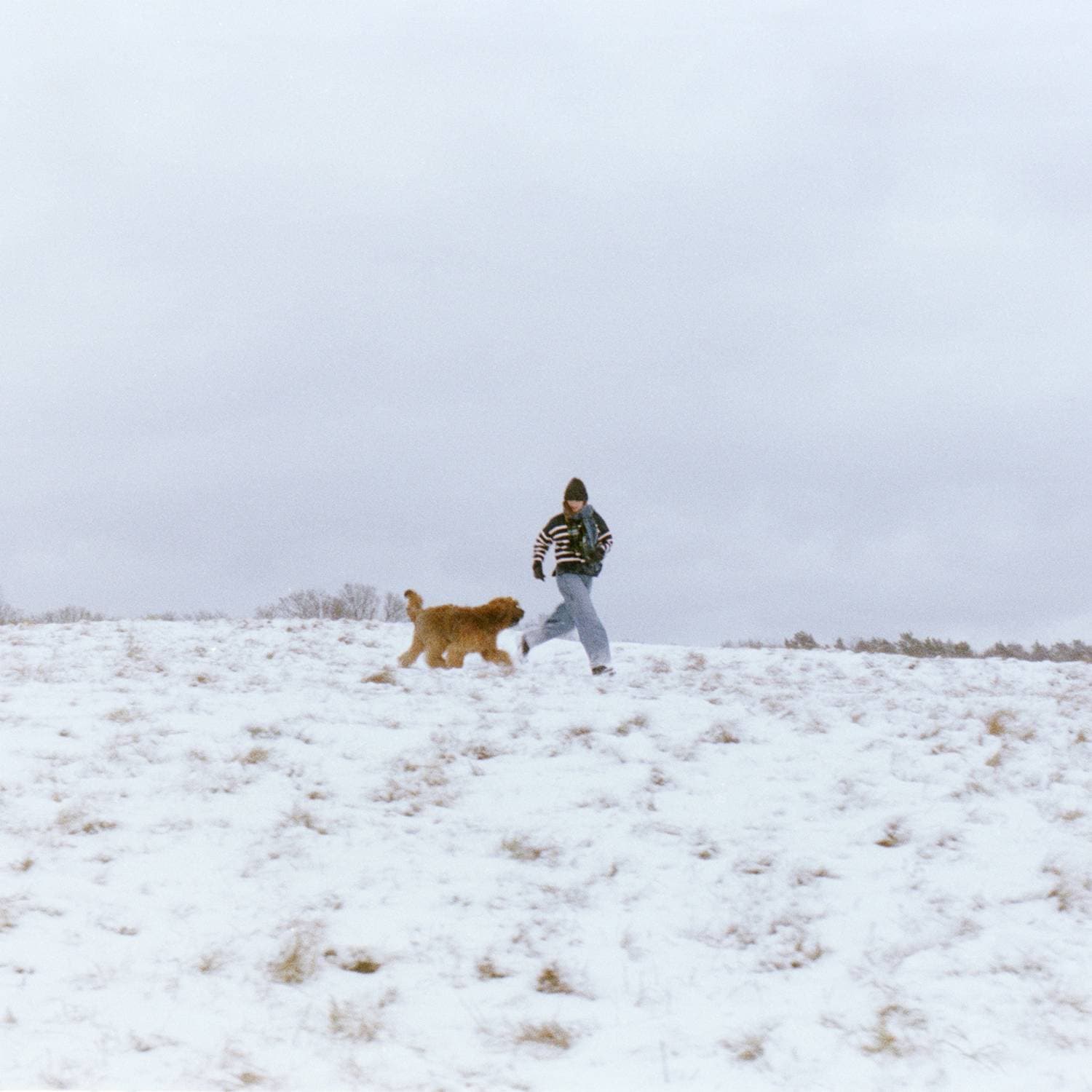 For all dogs and cats
Covers previous illnesses and hidden faults that could not be detected before signing the pet insurance.
Always with ◰
Questions and answers
Here you will find frequently asked questions about our pet insurance.
Purchase your new insurance online and select a start date that coincides with the expiration date of your current insurance. Then you need to contact your old insurance company and cancel the insurance.
It's recommended that you cancel your old insurance well in advance of its renewal date, as many insurance companies require a one-year commitment period. However, with Hedvig, there is no lock-in period and you can cancel your insurance at any time.
The best way to start is usually via a mobile veterinary visit with FirstVet. You can easily book a video call in the Hedvig app every day between 6 am and 2 am, regardless of where you are. During the video call, the veterinarian will assess your dog or cat and can refer your animal to the appropriate care at a clinic.
At most veterinary clinics, you can request direct settlement of your animal's injury or discomfort. Hedvig can then manage the contact with the clinic and pay for the care costs covered by your insurance, so that you don't have to spend money yourself. You only pay your deductible and any costs that the insurance does not cover. Some clinics may charge a small fee to offer direct settlement.
Direct settlement is possible if the visit takes place on a weekday between 9 am and 4 pm. Otherwise, you pay for your visit directly on site or via invoice. You can then report the damage to Hedvig afterward, easily through the Hedvig app, around the clock.
If your dog or cat is seriously ill or injured, you must go to a veterinary clinic immediately.
Hedvig offers three pet insurance packages with a choice of a fixed deductible of 0, 2,500, or 3,500 SEK. Alongside the fixed deductible, there's a variable deductible of 15% or 25% of the care cost, which you cannot choose yourself. Regardless of the number of visits to the vet, you pay the fixed deductible only once per insurance year (which is 12 months).
If you book a digital veterinary visit with FirstVet and receive a referral to a clinic, your fixed deductible will always be 1,000 SEK lower than the amounts mentioned above. You can book as many calls with FirstVet as you want, at no extra cost.
We offer insurance coverage for puppies as young as 8 weeks old and kittens from 12 weeks old. This is typically when they are ready to leave their breeders.
To ensure your pet is covered immediately on the start date, you will need to provide a veterinary certificate that is free of any remarks. The certificate should not be more than 7 days old from the date you received your pet from the breeder.
Hedvig's pet insurance is available to all dogs and cats, irrespective of their breed. However, the insurance price may vary depending on the breed, with certain breeds that are more prone to complications having higher premiums. Additionally, there may be some exceptions in the insurance coverage for a few specific breeds and crossbreeds, such as plastic surgery or complications giving birth. It is therefore important to review the terms and conditions.
Our pet insurance covers hidden defects. This means that we provide compensation for treatment and care of an illness or defect that was unknown before you signed the insurance with us. It applies to a congenital, alternatively hereditary, disease or a defect that has developed in the past, but which has not shown any symptoms and could not be detected.
However, any pre-existing conditions known before signing the insurance will only be covered if your pet has fully recovered and if a vet has established that your pet has been fully treated from the previous problem.
In partnership with FirstVet, we offer a health check for your dog or cat once a year. This service involves a review of your pet's health by a veterinarian during a video call, providing valuable advice that can contribute to a healthier and more fulfilling life for your furry companion. The health check can be scheduled directly through the Hedvig app at a time that suits you best.
At Hedvig, there is no waiting period for puppies and kittens under 18 weeks of age if you provide an approved veterinary certificate. Alternatively, if your pet had an equivalent insurance previously, or you conduct a veterinary inspection within 30 days, the waiting period does not apply. If you do none of the above, your pet will have accident insurance coverage from the first day, but the insurance will not cover illnesses during the first 6 months.