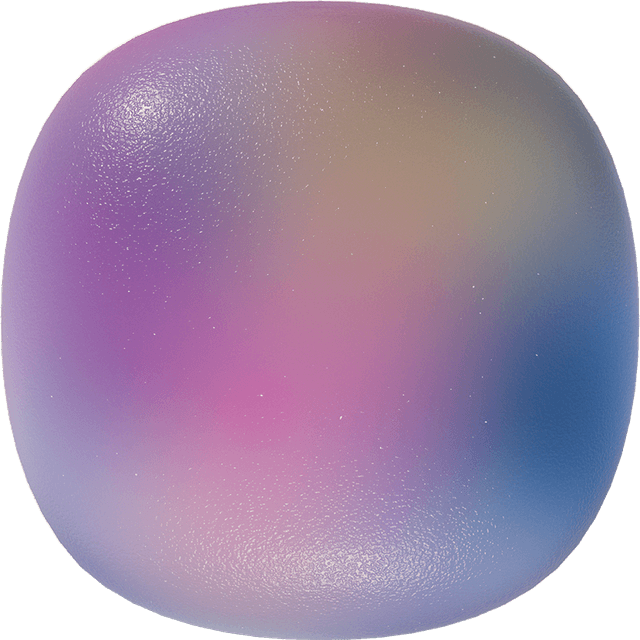 House Insurance
Insure your house at its full value
Modern and generous house insurance
With our house insurance, personal help is only a click away if anything happens to your property. You, your family, and your belongings all enjoy the same degree of protection.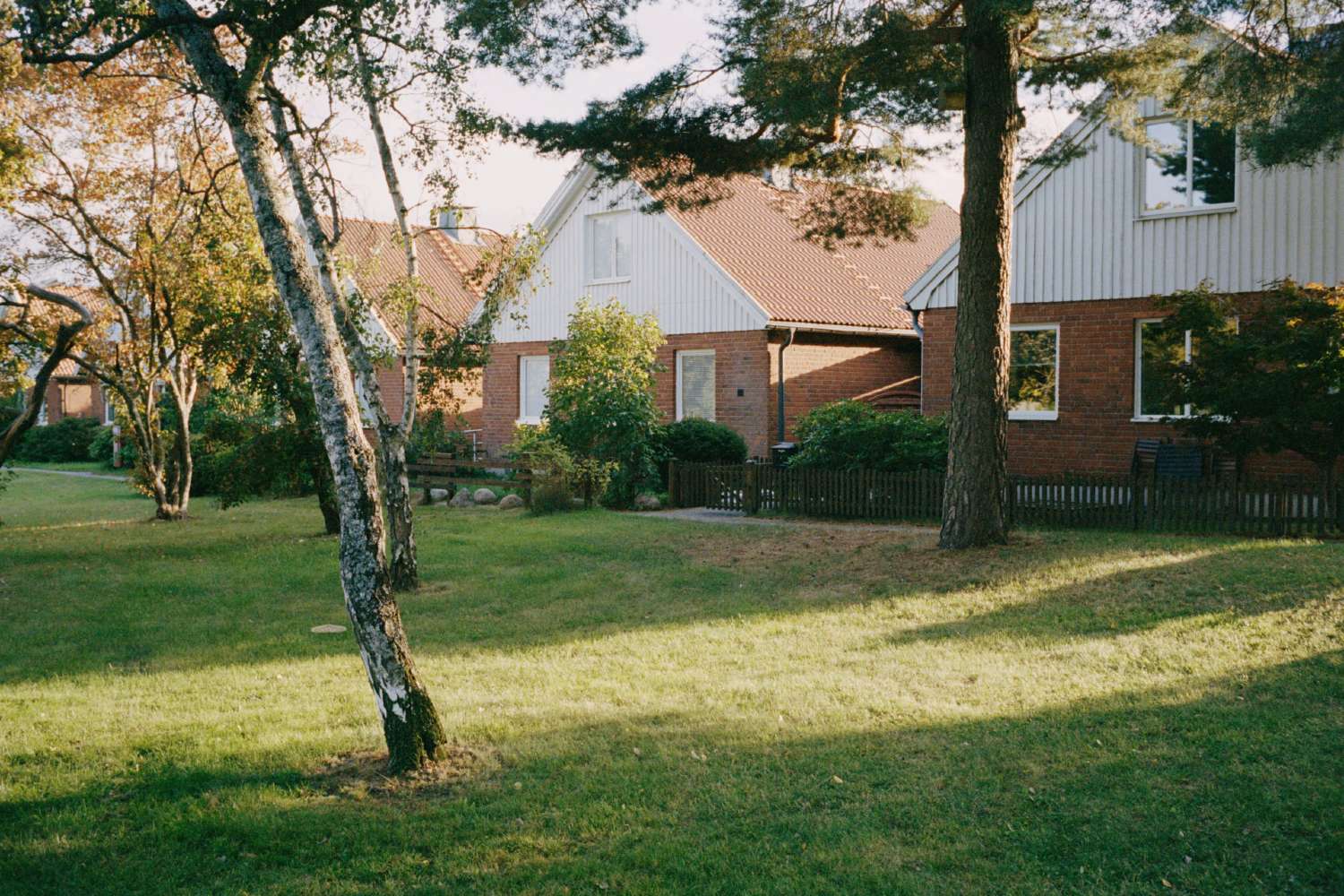 Large damages and small misfortunes
Water leaks, burglaries, pests — our house insurance covers both major and minor incidents in your house or on its plot. The built-in all-risk insurance protects your things, in and out of your home.
Your house insured at its full value
Full-value insurance is always included. This means that you can have a new house built if your home gets destroyed.
House insurance without paperwork
Dishwasher leaking? Tree fell on your house? With Hedvig you'll get help quickly. Just file the claim right in the app, and your service team will take it from there.
House insurance coverage
What's covered
We can help you with home repairs, temporary accommodation and cleaning if there's a fire in your house or ancillary buildings. If your house is completely damaged we compensate you with an equivalent house.
01

Completely damaged or destroyed house after fire

02

Explosion

03

Lightning

04

Corrosive gas created by unintentional burning of plastics

05

Cleaning of soot caused by open flames
We cover different types of water damages, for example if a washing machine leaks uncontrollably or if a bathroom is flooded. We can reimburse you for damages to the house and for other costs incurred during the reparations.
01

Unexpected escape of liquid/steam from the pipework system, connected appliances or kitchen, laundry room and bathroom

02

Leaking fridge / freezer

03

Leaking sink

04

Leaking aquarium
We can reimburse you if your house, your plot or your belongings get damaged due to flooding, snow pressure, storm, hail, rain, cold or an earthquake. You can also get help from us if you miss your trip due to storm.
01

Flooding due to downpour (1 millimeter/minute or 50 millimeter/day), snow melt, rising lakes or water surge through pipes, drains or where water flows from groundlevel into the house

02

Storm (minimum 21 m/s), e.g. tree falls on your house

03

Hail, cold or rain

04

Earthquake (min Richter scale 4), landslide, rock fall, avalanche
If someone, without permission, enters or damages your house (including your attic, basement or garage), this will be covered by your insurance.
01

Everything you own in your house up to a total value of 1.5 million

02

Burglary and damages to your house/ancillary area, e.g. attic/basement

03

Garage break-in
If your house gets affected by pests, we can reimburse you for extermination, cleaning and repairs up to SEK 4 million. Your home insurance also covers extermination of house longhorns, carpenter ants, ants, wasps, rats, mice and other dwelling insects, as well as damage caused if wild animals enters your home.
01

Professional cleaning

02

Consulting, traps, mechanical or chemical cleaning

03

Repairs of damages to primary structures

04

Wild animals, e.g. elk, reindeer, beaver

05

Compensation: Maxium SEK 4 million
You are covered before, during and after the reconstruction. We can compensate you if thieves steal building materials and power tools from a locked tool shed containing tools aimed to be used for the reconstruction.
01

House during renovation or reconstruction

02

Tool shed

03

Materials

04

Power tools
If thieves steal or damage your precious items, your home insurance will help you. Whether you are at home or out travelling, you can count on us.
01

Theft or damage to your home

02

Theft from common spaces connected to your house

03

Theft or damage to posessions that you have taken to work or a hotel room

04

Theft or damage in a storage facility, e.g. Shurguard

05

Theft outside the home

06

Theft from car while travelling
Your home insurance covers you if any person, without permission, enters or damages your house (including your attic, basement and garage)."
01

Everything you own in your house up to a total value of 1.5 million

02

Burglary and damages to your house/ancillary area, e.g. attic/basement

03

Garage break-in
When someone claims that you injured them or that you damaged their property, we can help you to investigate what happened. If you caused the damage, we can reimburse you for court costs and pay damages.
01

E.g. damages to someone else's sink

02

E.g. leak from your house that affects your neighbour

03

E.g. your dog bites someone

04

Legal representation

05

Representation in court

06

Compensation: Maximum SEK 5 MIllion
We can reimburse you for the cost of hiring an attorney if you end up in legal dispute. The coverage is valid for disputes tried in the district court, the High Court or the Supreme Court.
01

Custody dispute

02

Inheritance dispute

03

Property dispute

04

Legal representation

05

Claims according to Tort Liability Act

06

Compensation: SEK 1,500 - 250,000, 25% deductible
In the event of war or a natural catastrophe during your outbound travel, we will reimburse you for the cost of a flight home and other necessary and reasonable costs.
01

Travel coverage for the first 45 days

02

Evacuation in the event of war

03

Evacuation in the event of an epidemic

04

Evacuation in the event of natural catastrophes, earthquake or volcanic eruption
We will compensate you if you are the victim of a crime, e.g. assault, robbery or rape. You can also seek compensation if someone attempts to commit crimes against you.
01

Assault or robbery

02

Aggravated assault with life threatening damages

03

Aggravated robbery

04

Persecution aged 18 and under

05

Rape

06

Compensation: SEK 200,000 - 8,000, no deductible
Our travel protection is eligible during the first 45 days of your trip and will reimburse you for costs due to acute illness, injury and acute dental injury. If considered necessary, we provide you with a flight back home to Sweden for further medical assistance.
01

Casualty, acute illness, acute dental issues

02

Cancelled travel due to a closely related person dying / becoming seriously ill or injured

03

Medical attendance and accommodation

04

No deductible

05

No maximum limit for reimbursement
We are here for you when you you have issues with your fridge, freezer, washing machine, dryer, dishwasher or oven. If your freezer breaks down, we will even compensate you for spoiled food.
01

White goods/home appliances due to short circuit, overvoltage or high voltage

02

Installations of heating, water supply, sewerage, ventilation and gas

03

Windows panes

04

Clothes due to washing machine/dryer problems

05

Sanitary ware (e.g. toilet and sink)

06

Food in fridge or freezer due to power outage
Our all-risk insurance can provide compensation for damages caused by a sudden and unforeseen external event, e.g. spilling coffee on your laptop, dropping your mobile phone or sitting on your glasses. All-risk is always included at no extra costs.
01

Unforeseen damages

02

Unforeseen events

03

E.g. you spilled coffee on your laptop

04

E.g. you dropped your phone in the toilet

05

E.g. you sat on your glasses

06

Compensation: SEK 50,000, max, per claim
Your house is insured at
Full value
If your house is damaged, Hedvig will pay for the reparation without any threshold. If the house is so damaged that it cannot be repaired, Hedvig will pay for the recontruction of a similar or corresponding house
Your things are insured at
1 500 000 SEK
All your possessions are together insured up to 1.5 million SEK
The deductible is
1 500 SEK
Deductible is the amount you have to pay yourself in the event of a damage. An increased deductible applies for certain claims, e.g. flooding and freeze damages
Travel insurance
45 days
Travel insurance covers you during the first 45 days of your trip and is valid worldwide
Documents
Read more in our terms and conditions. (Currently only available in Swedish, contact us if you have any questions)
Do you have a question?
Here are some frequently asked questions and answers.
The coverage for your house is unlimited and your personal belongings are insured up to 1,5 million SEK.
You price is calculated based on a couple of different factors, for example how you live, where you live and how many you live with.
Hedvig covers you and the people you live with, given they're listed in your insurance policy.
Hedvig's house insurance covers your belongings — such as iPads, furniture and glasses — in case they are damaged or broken. If your child should lose or break a precious object, rest assured that we'll reimburse you. The baked-in liability insurance applies to damage to other people's property, regardless of who in your family caused the damage.
It's easy! When you get Hedvig, you can just tell us which insurance company you have today, and we can help you switch. This means that we cancel your old insurance and activates your new one on the same day.
To keep the price down, we have opted out of certain protection — such as boathouses, hot tubs, and leakage caused by waterbeds. In this way we ensure that you only pay for protection that you actually need.
There's no such thing! Hedvig offers Sweden's only house and home insurance without any binding time. Cancel at any time.
Need help signing insurance?
Always with ◰
Other insurances