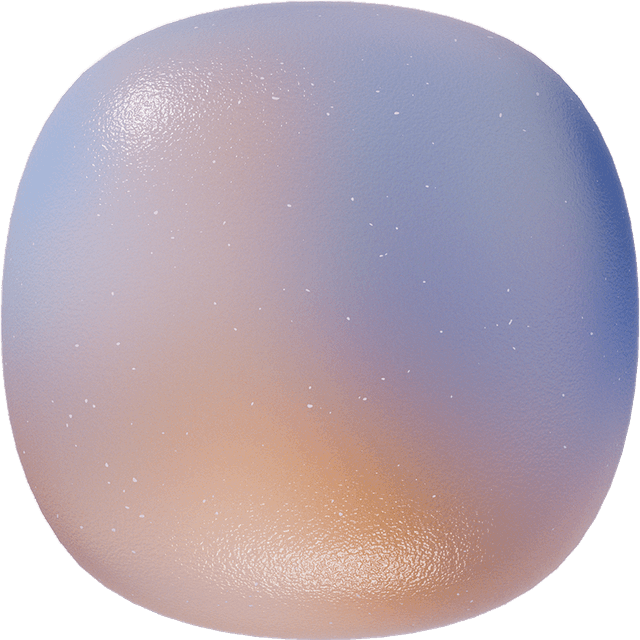 Cat Insurance
High compensation · Digital vet calls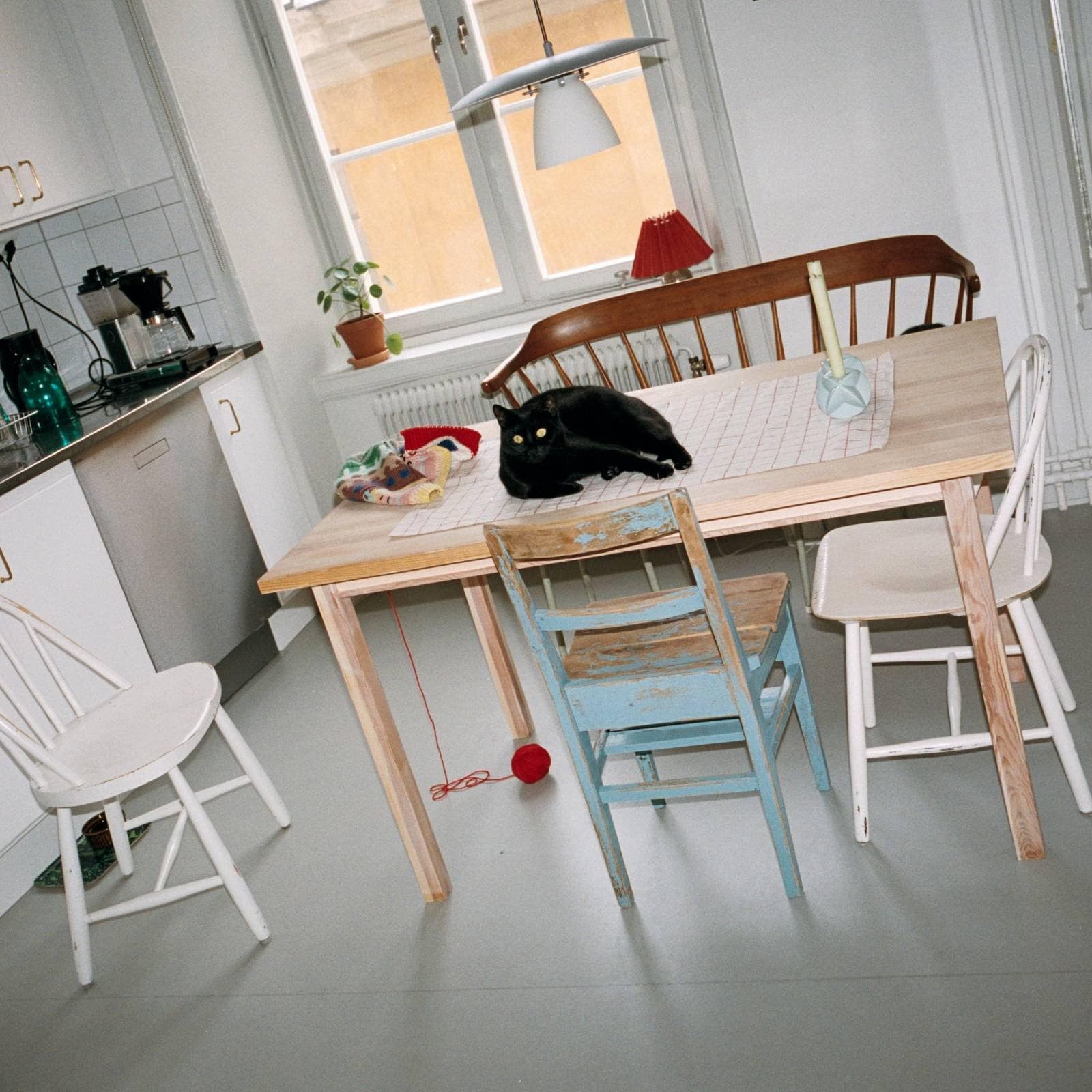 Insurance for you and your cat
Our cat insurance is designed to make life easy for both you and your cat. High coverage for veterinary care and unlimited digital vet calls. Without binding time.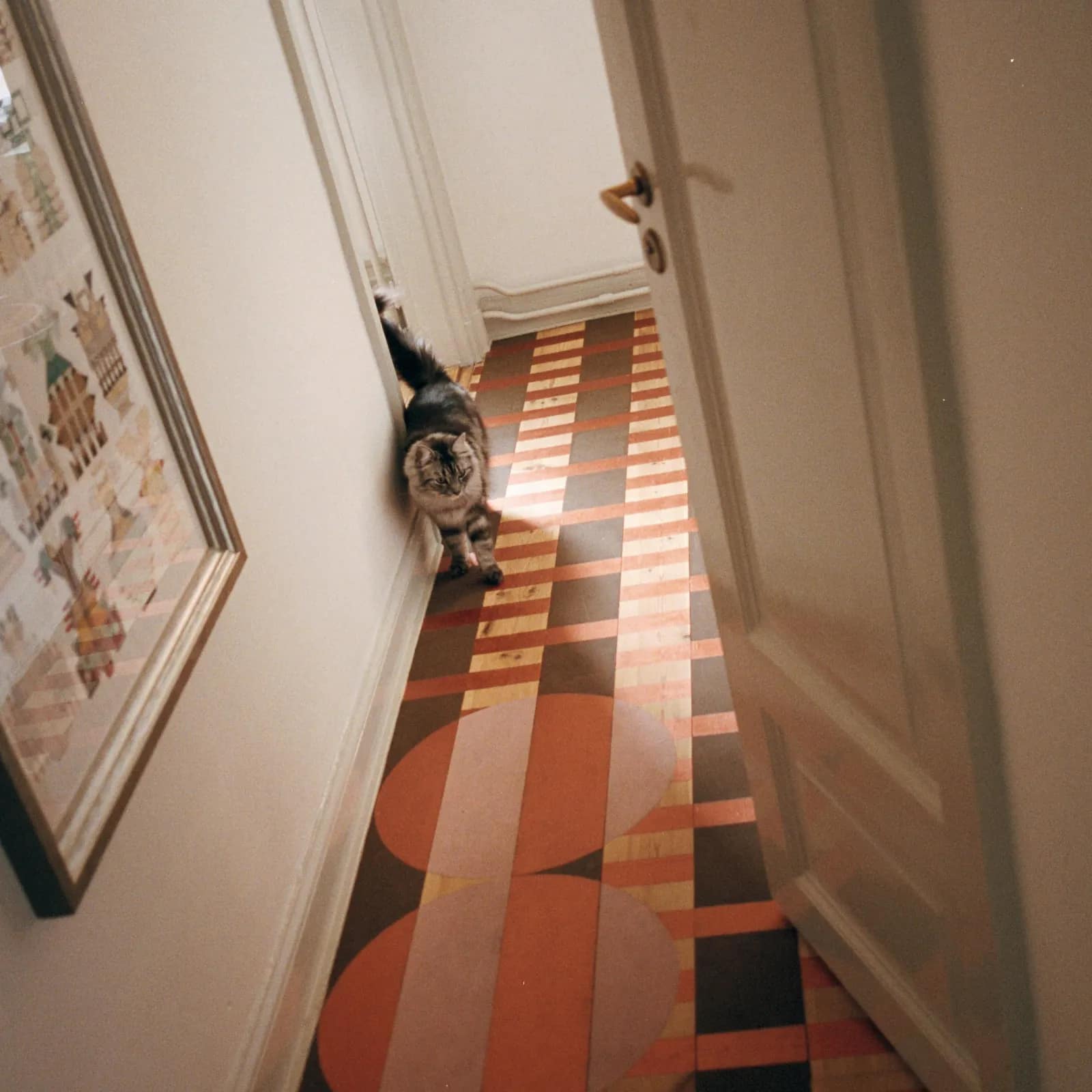 Lots of protection for your cat
Covers veterinary costs, treatments and medicine with up to SEK 160 000 when you choose our Premium insurance. Get reimbursed for everything from dental damage to special investigations of serious illnesses.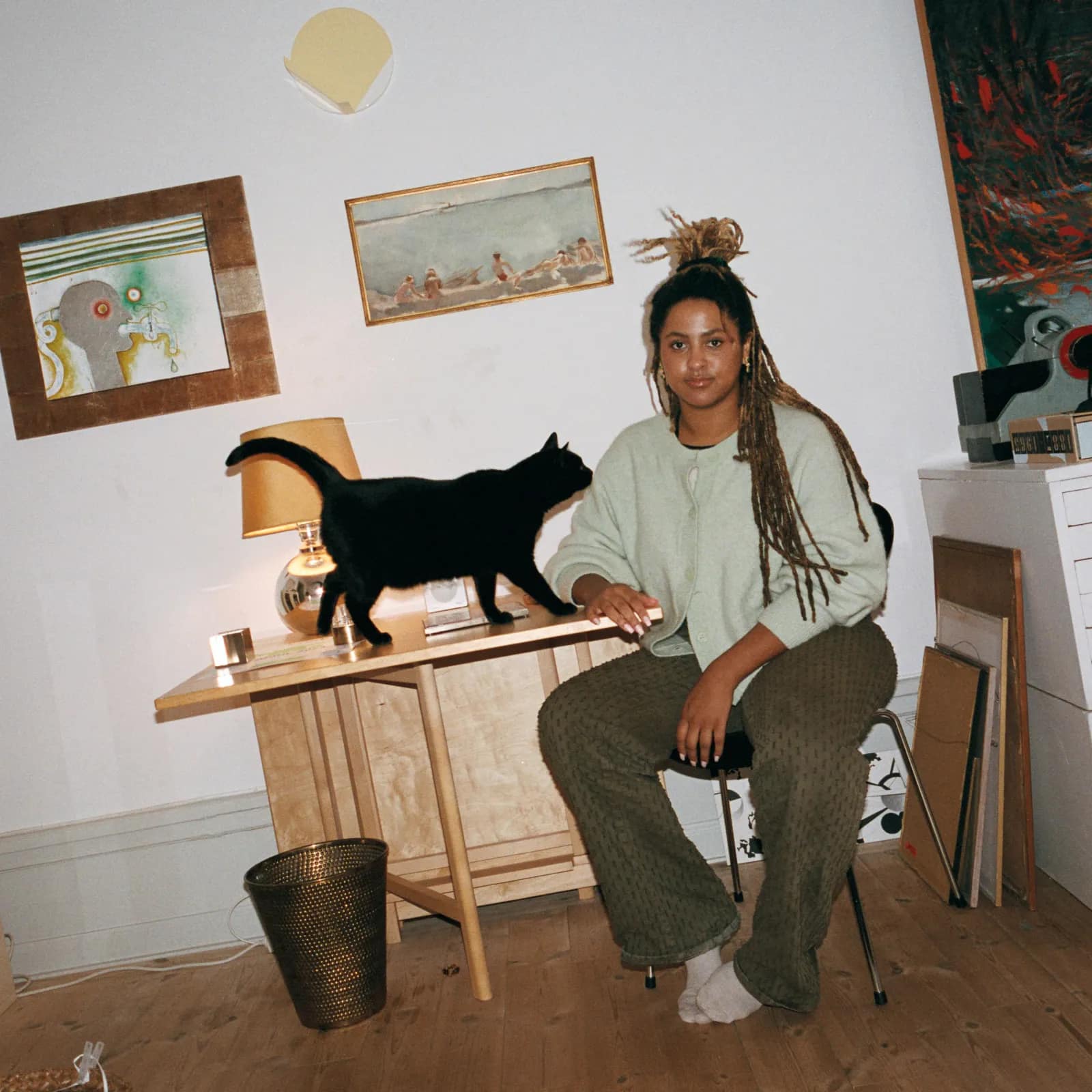 The right care and reduced deductible
Unlimited digital veterinary visits with FirstVet and an annual health check-up are always included. Get help instantly through your phone or be referred to the right care for your cat. When you start with a call to FirstVet, your deductible is reduced with SEK 1 000 if you are referred to a clinic.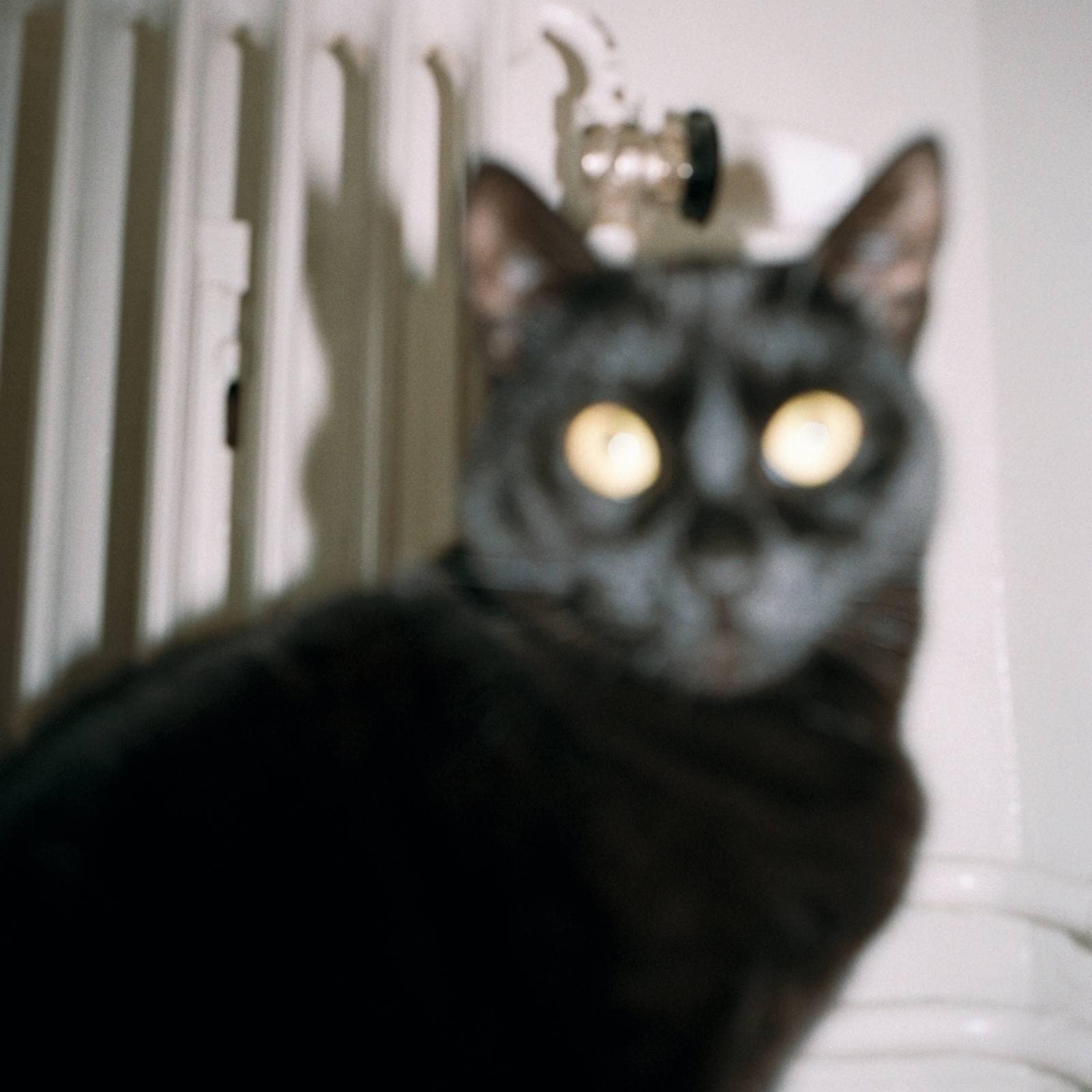 Easy to get. For all cats.
We insure all cats – from kittens to cats with a longer life experience. We also cover previously unknown diseases and hidden defects, and there's no waiting time if the cat had an equivalent insurance before Hedvig.
Our cat insurance coverage
Choose between Basic, Standard or Premium.
What's covered
We ensure that you receive compensation for the examination, care and treatment your pet needs if it gets ill or injured in the event accident.
01

Compensation for examination, treatment and care of illnesses and accidents
If your pet suffer from a hereditary disease or have a defect that could not be detected before you signed our insurance, we will compensate you for costs of care and treatment.
01

Compensation for treatment and care of congenital or hereditary disease, as well as hidden defects
We compensate costs linked to complications during birth when your pet cannot give birth on its own. In addition, costs for your pet's first caesarean section are covered, if the treatment is necessary.
01

Covers costs when your pet is unable to give birth on its own

02

Covers costs for the first caesarean section

03

Covers complications as long as your pet has not given birth to a litter within the last 12 months

04

Applies to cats that are at least 10 months old and maximum 8 years old

05

Applies to dogs that are at least 20 months old and maximum 10 years old
Compensation for treatment in the event of illness or injury where a veterinarian recommends castration or sterilization of your pet.
01

Covers castration and sterilization in case of illness or injury
When your pet needs dental care and treatment by a licensed dentist or veterinarian.
01

The dental disease TR/FORL

02

Covers tooth fracture caused by accident

03

Covers fractures of baby teeth

04

Compensation for correcting bite defects

05

Compensation for pulling out baby teeth, if necessary

06

Compensation for treatment of dental cyst

07

For the dental disease TR/FORL, a waiting period of 6 months applies
If your pet needs diagnostic examination prescribed by a veterinarian for further care, we compensate costs that have been approved in advance by Hedvig.
01

Magnetic resonance imaging (MR/MRI)

02

Computed tomography (CT)

03

Fluoroscopy

04

Scintigraphy
When your pet needs medicine – prescribed or used at the time of treatment by a veterinarian.
01

Medicine prescribed by a veterinarian

02

Medicine used by the veterinarian at the time of treatment

03

Only covers medicine approved by the Swedish Medicines Agency (Läkemedelsverket)
If your pet gets seriously ill or injured and has to be put to death, we will compensate costs of euthanasia by a veterinarian. In addition, we cover up to 7,000 SEK if your pet dies abroad and you get additional expenses to be transported home.
Covers surgical correction performed by a veterinarian for medical purposes.
Medical rehabilitation prescribed by a veterinarian after an injury, established illness, or accident.
Compensation for loss of income if you need to stay home from work to take care of your sick or injured pet.
01

500 SEK in compensation per day (up to 2 000 SEK in total)

02

No deductible
When the absolute worst thing happens, we offer compensation for grief processing. We pay out a fixed amount if your pet dies due to an accident or incurable disease.
01

1 500 SEK in compensation

02

No deductible
If your pet were to die as a result of illness or injury. Or if your pet must be euthanized according to a veterinarian. You also get compensation if your pet is stolen or lost.
01

Compensation up to 30 000 SEK for dogs

02

Compensation up to 20 000 SEK for cats

03

Compensation if your stolen or missing pet is not found within 30 days

04

No deductible
Compensation for treatment of cancer radiation or chemotherapy in cases where a veterinarian recommends it.
Covers medicated food and special nutrition prescribed by a veterinarian.
01

Compensation for prescribed medical feed for up to 12 months
Documents
Read more in our terms and conditions. (Currently only available in Swedish, contact us if you have any questions)
Do you have a question?
Here you will find the most frequently asked questions about our cat insurance.
This means that you can ask your vet to report the injury directly to us and that you yourself do not have to spend money for a vet visit. This is handled directly between Hedvig and the veterinary clinic if the visit takes place on a weekday between 9-16. You only pay your deductible, as well as costs not covered by your insurance. Some clinics may charge a small fee to offer direct settlement.
We insure kittens from the age of 12 weeks. This is when they can usually leave their breeder. For the insurance to take effect immediately, you need a veterinary certificate without remarks, which must not be older than 7 days from when you picked up the kitten from its breeder.
You sign your new insurance here on our site and enter your start date (the same day your old cat insurance expires). You need to notify your old insurance company that you want to cancel your insurance.
Remember that most insurance companies have a one-year binding time, so you need to sign up with Hedvig in time before that period ends. With Hedvig, you can cancel your cat insurance whenever you want without binding time.
Your cat insurance with Hedvig applies from the first day if any of the following are met:
You sign the insurance before the kitten is 18 weeks old and has an approved veterinary certificate with no objections.

Your cat had equivalent insurance with another insurance company before Hedvig, meaning that the cat has had an uninterrupted insurance cover.

You can show that a veterinary inspection has been carried out without objections within 30 days after the insurance starts (for the dental disease TR/FORL, specific rules apply, which you can read more about in the terms and conditions).
If not any of the above are met, your cat has accident insurance from day 1 but the insurance does not apply to illnesses in the first 6 months.
Yes, the insurance covers so-called "hidden faults". This means that we provide compensation for treatment and care of an illness or fault that was unknown before you took out the insurance with us. It applies to a congenital, alternatively hereditary, disease or a fault that has developed in the past, but which has not manifested itself and therefore could not be detected.
Previously known diseases are only covered if the animal is declared healthy and if the veterinarian has established that the animal has been fully treated from the previous problem.
Hedvig offers three different levels of cat insurance, where you can choose a fixed deductible of SEK 0, SEK 2 500 or SEK 3 500. In addition to the fixed deductible, you have a variable deductible of 15–25% of the veterinary cost. You only pay the fixed deductible once per insurance year (12 months), regardless of the number of visits to the vet.
Our deductibles
Basic: SEK 0 or SEK 3 500 fixed + 25% variable

Standard: SEK 0 or SEK 2 500 fixed + 25% variable

Premium: SEK 0 or SEK 2 500 fixed + 15% variable
Your fixed deductible will always be SEK 1 000 lower than what is shown above if you first book a digital veterinary call with FirstVet and are referred to a clinic. Unlimited calls with FirstVet are always included in our cat insurance.
Yes, if you have our Standard or Premium insurance, we cover dental care required as a result of the disease TR/FORL or dental damage that occurred after an accident.
Our cat insurance covers veterinary costs abroad up to SEK 5 000 per year and additional costs up to SEK 7 000 per year if your dog is injured and you cannot travel home as planned. It applies in all EU countries, Norway, Great Britain and Switzerland for up to one year per trip. Remember to visit a licensed veterinarian for the insurance to apply.
If you have our Premium insurance, you can receive a compensation of up to SEK 20 000 if your cat disappears, or dies as a result of an injury or illness. The life insurance applies if the cat is not older than 6 years when you sign up for the insurance. You can also receive a compensation of up to SEK 1 500 as support for grief processing.
Need help signing insurance?
Always with ◰
More insurances