Bring out your beauty
The first insurance to give beauty products the value they deserve.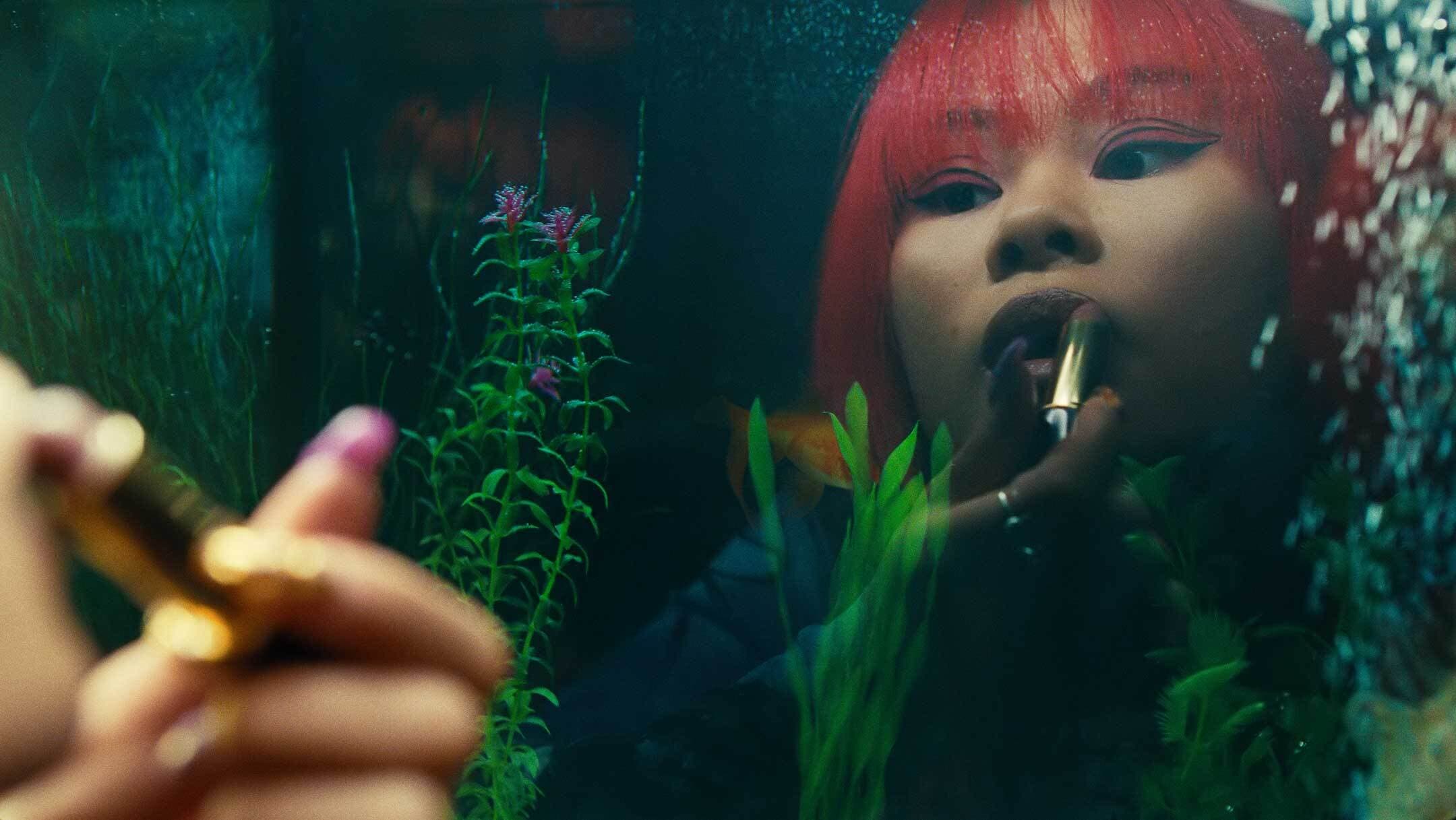 Beauty products are now included in our home insurance
Hedvig is the first insurance company to give beauty products the value they deserve. If you're with a traditional insurance company, you will probably get around 20% back of the purchase price if something happens to your beauty products. We decided to update our home insurance terms to make it clear that beauty products have a real value.
How much you get back
If your beauty products get stolen, damaged or disappear through a sudden incident, the amount you get back depends on when you bought your products. If the product was bought within the last six months you'll get 100% back. Beauty products include: makeup, skincare products, hair products and perfume.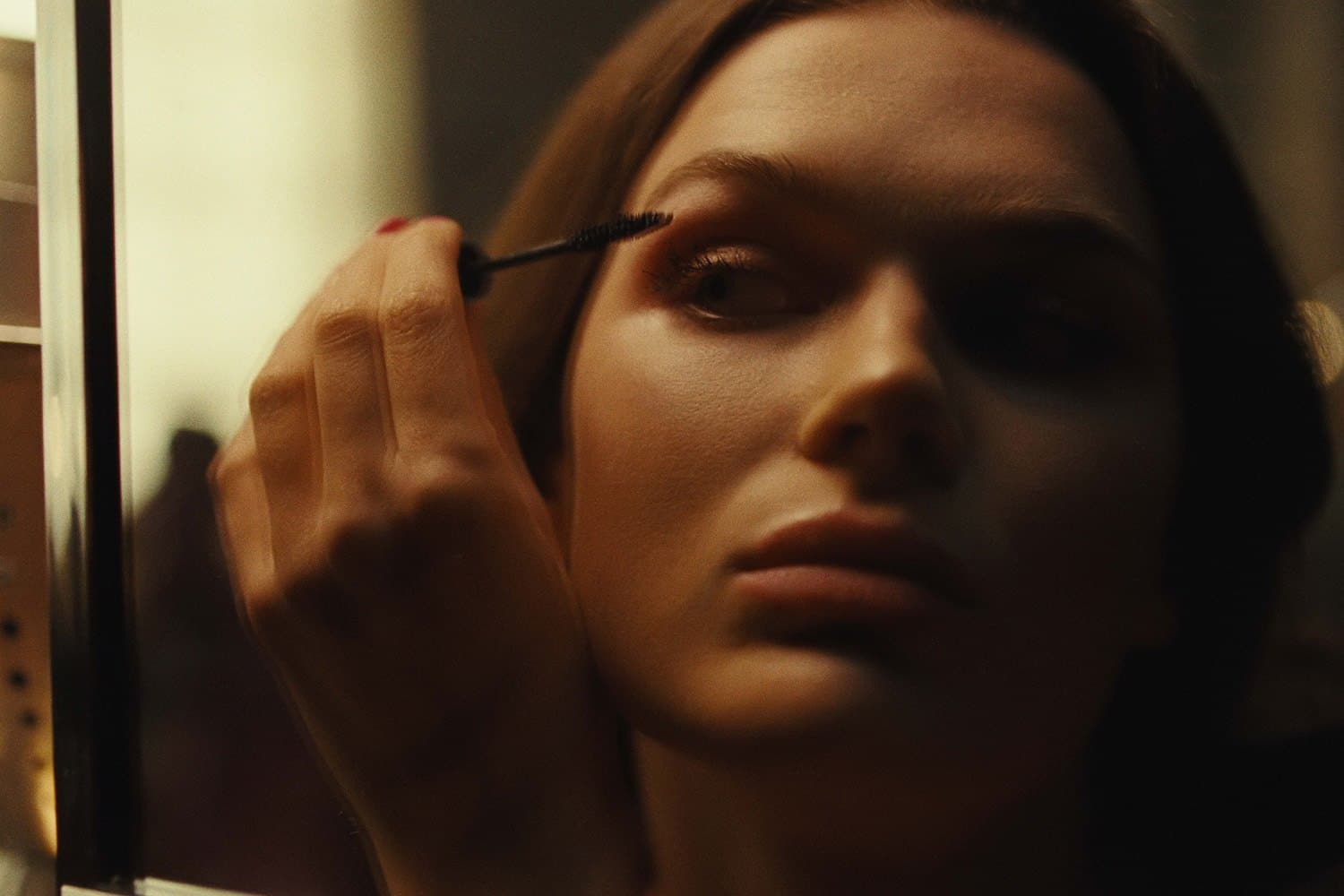 16% of Scandinavian women aged 20-30 rate their beauty products as their most valuable possessions.
Viola Bergström works as a creator and project manager in fashion and lifestyle and is passionate about content and building brands. In this interview, Viola talks about the value of beauty products.
How did your interest in beauty products start?
100% based on vanity. I always want to look flawless, even if it doesn't always turn out that way. I've been experimenting with makeup and products ever since I was a kid, rummaging through my mom's bathroom cabinet. The whole beauty community on social media has also got me sold on certain routines, products, and housewife tricks/tricks.
What are your most important beauty products?
All the steps in my skin care routine, cleanser, toner, serum, eye cream, day cream and spf. Holy 6, as I call them. Skin care becomes the foundation of my mood and sets the tone for the day, otherwise I feel dull and tired.
How much do you think your makeup bag and bathroom cabinet are worth?
At least the bag is worth a couple of thousand. 6.000 maybe? I don't dare to think about the bathroom cabinet, a million? At least 500.000 SEK... If I count all the styling tools, perfumes, and creams that I've spent a small fortune on – together, it's a solid sum.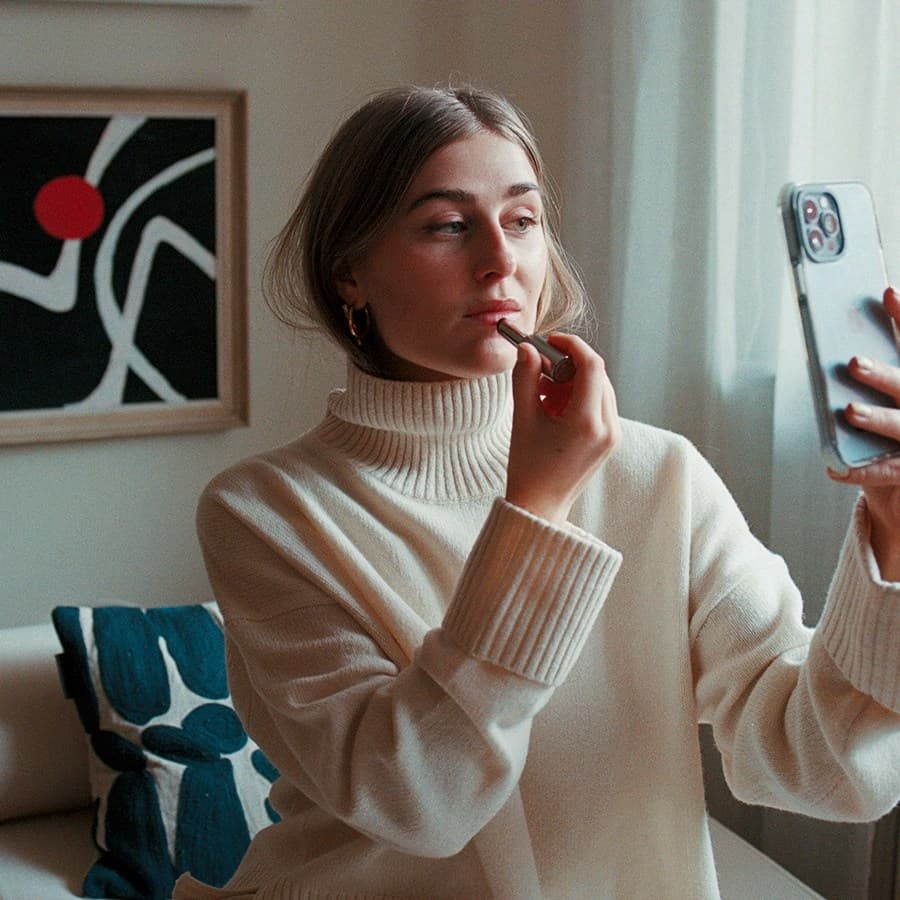 Viola Bergström, Creator and Project Manager in fashion.
Which of your beauty products would you be most sad to lose?
Perfume! I collect perfumes and each one is a little treasure. They are expensive bottled drops that would feel heavy to lose.
Have you ever lost any beauty products?
Unfortunately, yes. I forgot a bag on the train from Gothenburg a couple of years ago. There were a lot of expensive things in that bag. These things happen, but it was an expensive mistake.
16% of women rate beauty products as their most valuable possessions – do you recognize this?
Feels great that you pay attention to us beauty junkies! It's really an interest like anything else, cars or designer furniture – of course this needs to be covered by insurance too. I would be in mourning if my bathroom cabinet were lost, and it's lovely that someone else understands that grief too. But like all material things, we mustn't forget that most things can be replaced.
If you already are a Hedvig member, your beauty products are covered and you don't have to do anything. For the rest of you, go ahead and sign our home insurance with a few clicks.
Get our home insurance
FAQ
Read more about how our insurance applies to beauty products.
Traditional insurance companies do not value these types of products very high, and if you should lose them for any reason, it is unlikely that you would get back more than 20% of the product's purchase value. We simply decided to aim higher and give these products the value they deserve – and give you a compensation of up to 80-100% of the product's purchase value.
Products used for beauty purposes such as makeup, perfume, skin care and hair care.
The home insurance applies if your beauty products get stolen, damaged or disappear through a sudden event.
With our home insurance, there is always 1,500 SEK in deductible for broken or lost belongings, and that goes for beauty products as well.
We've made the assessment that the vast majority of beauty products are used within two years. Beauty products that are older than two years are valued at SEK 0 based on the terms.